Fluctuating Demand: The need to scale up and down quickly can be difficult to manage.
Language & Cultural Fit: When companies outsource development, language and cultural fit impacts the success of projects.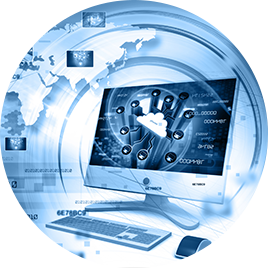 Cost of talent: IT professionals are in demand, and programmer salaries reflect that. When internal resources are burdened with software maintenance projects, salary ROI is impacted.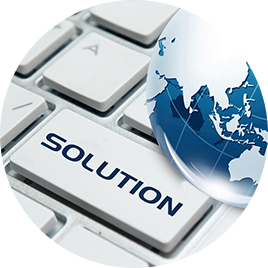 US-based Kibernum executives works with your IT Staff to fill talent and experience gaps. The benefits include:
Talent On Demand: Kibernum's software maintenance resources outsourcing give your team flexible expertise and experience without adding additional headcount and payroll.
Cost Savings: The key reason companies choose Kibernum is cost-effectiveness. Kibernum can reduce your IT spend while meeting project goals.
Improved Data Security: Outsourcing has been known to increase the risk of data security issues and IP challenges. Nearshoring reduces this risk significantly.
Time Zone & Cultural fit: Kibernum will assess your needs to place the right talent to ensure for a successful partnership. In addition, nearshoring offers the benefit of language and culture alignment, so your onsite team won't have to work late at night to leverage offshore talent.
Situation: Citibank's internal IT team was struggling to maintain a large portfolio of applications and systems, leading to longer turnaround times, lower quality output, and increased employee burnout.
Action: To address this challenge, Citibank turned to Kibernum, an IT nearshoring company that provided on-demand application maintenance resources to complement their internal IT team. Kibernum's team integrated quickly with Citibank's team and provided customized solutions on an as-needed basis.
Result: With Kibernum's support, Citibank achieved faster turnaround times, higher quality output, and reduced employee burnout. They were able to free up their internal IT talent to focus on higher-priority projects, optimize their IT spend and achieve a better return on investment.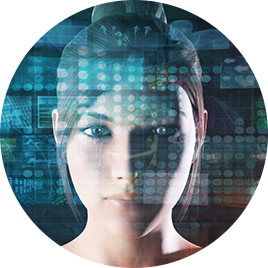 Nearshore is a form of outsourcing that refers to services delivered from an adjacent or nearby location.
Nearshore Application Maintenance provides undeniable value  through:
 Proximity and Time Zone
 Cultural Affinity and Ease of Doing Business
 Cost Savings
Digital transformation

requires a team who can think AND do.
Let us be your outsource technology partner.